Team health and safety lies at the core of our business
Maintaining high health and safety performance requires the right mindsets and behaviours, which together with our systems contribute to our strong safety culture. Our primary objectives are to maintain a culture of integrity and ownership, to provide a safe working environment at all Chalice locations and to maintain the health and wellbeing of our employees and contractors.
Our Health and Safety Policy outlines our commitment to implementing policies, systems, and procedures that assist with hazard identification, risk assessment and control, to ensure a safe system of work and mitigate the risk of health and safety incidents.
Diversity
Chalice recognises the importance of building a diverse and inclusive team with different individual backgrounds, skills, experiences and perspectives. At 30 June 2022, women made up 48% of our overall workforce, a position we are incredibly proud of. Our Diversity and Inclusion Policy details our current commitments, and approach towards a diverse and inclusive workforce.
Annual & Sustainability Report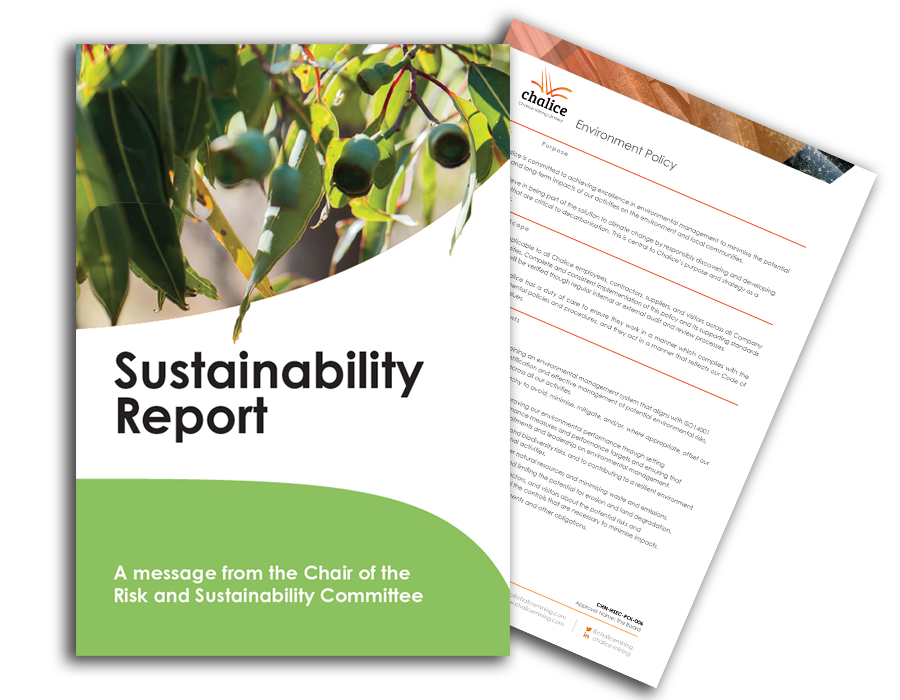 HEATH, SAFETY & WELLBEINGCase Studies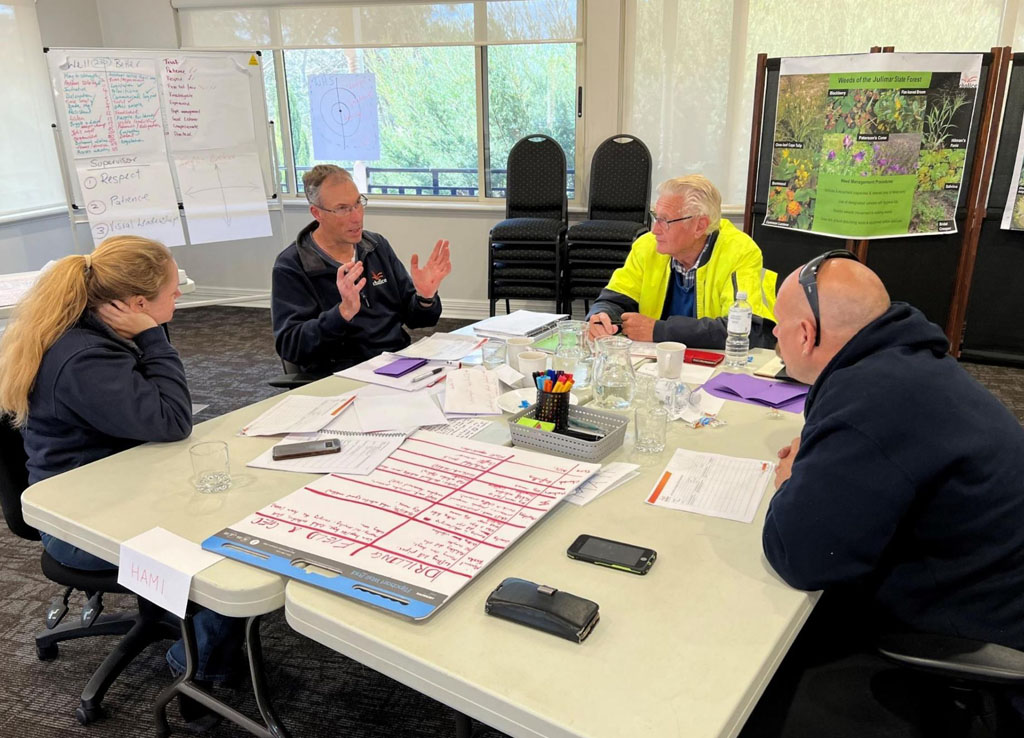 Supervisor Health and Safety Training
Chalice's positive safety culture is underpinned by the behaviours of our leaders. To further train and develop our site leaders in the areas of health and safety, Chalice engaged local Toodyay-based trainers, Lifelong Learning and Safety and Learning Techniques, to deliver statutory supervisor training.
Central to this training were the requirements of statutory supervisors under the Work Health and Safety Regulations (Mines) 2022, as well as an emphasis on effective health and safety leadership which is a cornerstone to developing a positive safety culture.
Elements of the training, including characteristics of effective supervisors, communicating safety in the workplace, modelling behaviours and being safe at work, were designed to ensure that Chalice supervisors understand how to connect with their people around safety in the workplace.
Cultural Awareness Training
Chalice employees and contractors attended Cultural Awareness training conducted by Yued and Whadjuk Traditional Owners at the Julimar Project. This included on-country visits to learn about cultural heritage sites and Noongar connection to country, and classroom-based instruction in which Chalice staff learned about Noongar history and how the company should approach its relationship with Traditional Owners.
Cultural awareness sessions are vital for the education of our employees and contractors, and fosters relationships and knowledge sharing about the culture, language, history and cultural traditions of Traditional Owners and the places where we operate.
Cultural awareness training sessions will continue to be conducted by Traditional Owners.