Information Sheets
Gonneville Project Overview
Chalice Mining discovered a significant mineral deposit in early 2020, containing nickel, copper, cobalt, palladium, platinum and gold – the Gonneville Project, located ~70km NE of Perth and ~25km W of Toodyay, Western Australia.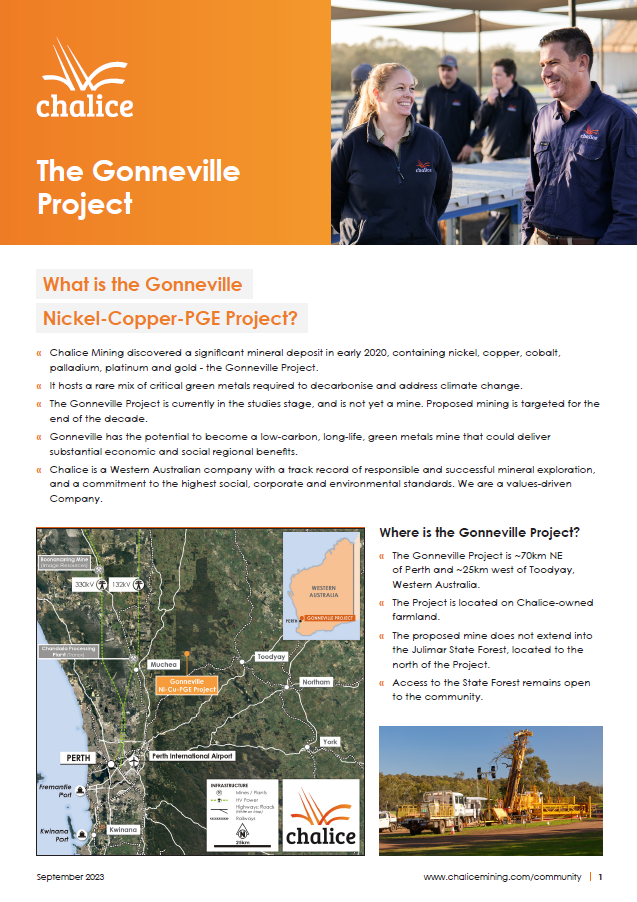 Julimar Exploration Project Overview
The Julimar Exploration Project is part of Chalice's exploration portfolio in the West Yilgarn Province, a mineral region in Western Australia, exploring for Nickel, Copper and Platinum Group Elements.
Download the Julimar Exploration Project Information Sheet for more information on Chalice's exploration work.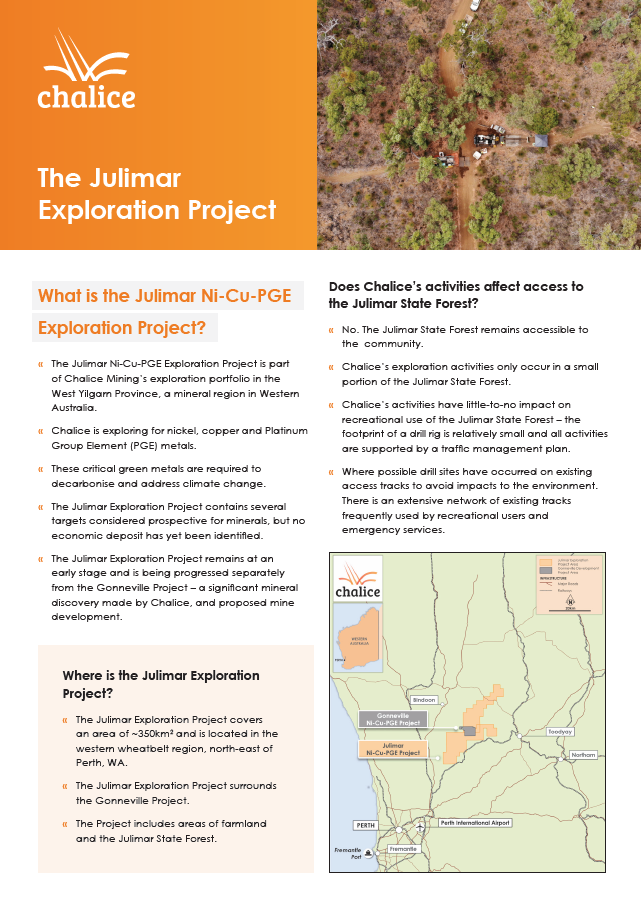 Managing Dieback
Chalice is committed to strong environmental stewardship, including strict dieback management protocols to minimise the impact of our exploration in the Julimar region.
Please download the Dieback Information Sheet for more information on Chalice's management approach.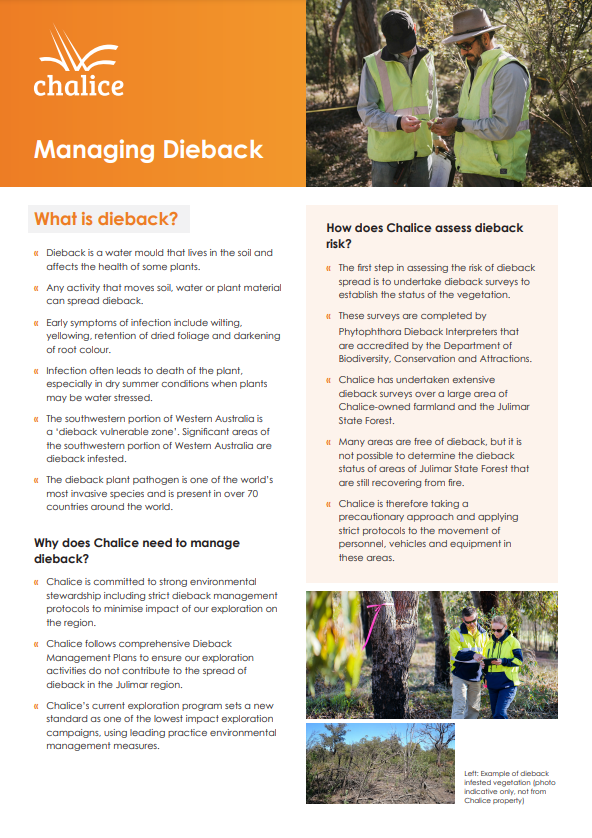 What are Green Metals?
The Gonneville Project is positioned to be a globally significant and strategic source of battery and hydrogen green metals in WA.
Download the Green Metals Information Sheet for further details on the role of these critical metals and Gonneville.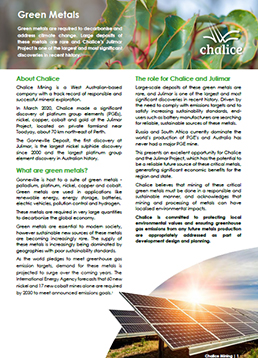 Exploration and Land Access
For further information on exploration methods and land access, the following Fact Sheets have been independently prepared by the Association of Mining and Exploration Companies (AMEC).
Further resources can also be found on the AMEC website at www.amec.org.au or via phone on 1300 738 184.